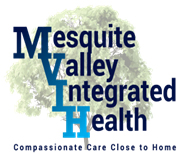 We are a group of family psychiatric mental health nurse practitioners providing assessment and treatment for a variety of mental health disorders that include depression, anxiety, mood disorder, attention deficit hyperactive disorder, and panic disorder.
We provide medication management and Psychotherapy services. we see patients in person and Via telehealth.
We also offer IV therapies that include:
Vitamins and Immunity boost
Ketamine for treatment-resistant depression
And IV infusions for energy and wellness
Recently we acquired a machine for TMS that helps with treatment-resistant depression.
Call for a free consult!!!
Our goal is to help you along with your journey and maximize the best possible you. give us a call now at 480-509-7738 or visit us at: www.mesaketamine.com
Meet our Providers:
Troy Fulton FPMHNP BC

Marcus Daniels FPMHNP-BC

Jared Brink FPMHNP-BC

Carley McCarthy FPMHNP-BC

Jessica Engels – LPC

Jennifer Fulton – Registered Nurse