Howdy Sun Lakes Neighbors. We live here and work here and love to give back to our community and of course our neighbors. Contact us when you are ready to sell or buy a home and we will give you 30% off your escrow fees at closing. I'm also a real estate broker for 30 years and offer my brokerage services for free if you work with our title company. At Arizona Title & Escrow Company, we are driven by our desire to offer our clients unparalleled title and escrow services. With every client we work with, we work tirelessly to achieve a stress-free real estate transaction experience.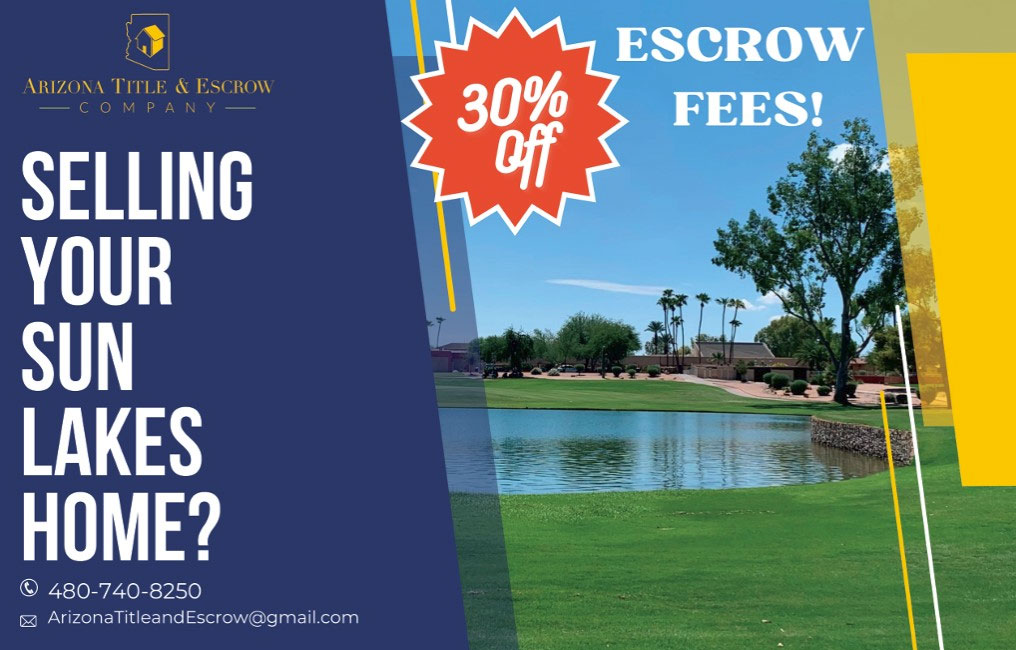 We work with leading edge industry technology and modern tools, which enable us to streamline processes and communicate more effectively.
Simply put, our clients come first ― meaning you will get personalized attention from a dedicated title and escrow officers. At all times, our primary concern will be your best interests. We look forward to working with you. Let us show you how your escrow should be handled!
Give us a call today for a quote, or go to our website for more details.
Phone: 480-747-1221
Email:  mike@arizonatitleandescrow.com
Web:    www.arizonatitleandescrowcompany.com