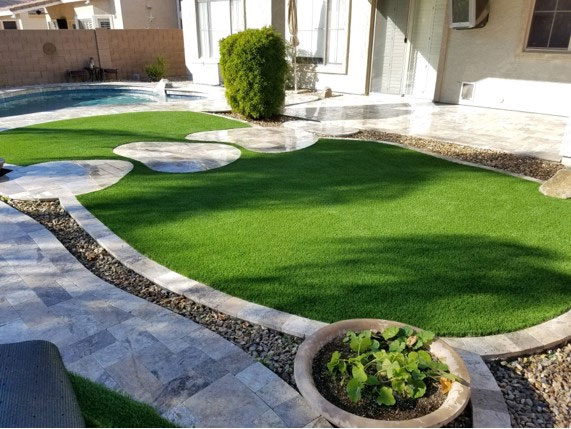 Are you tired of the maintenance, money, and water waste that your lawn consumes?  Or do you simply want to improve your short game with a custom putting green in the privacy of your home?
At Smart Yards, we offer the highest quality of artificial grass. Our grass encompasses the beauty and natural look of real lush grass without looking fake. Our designs embody landscape artistry while using minimal resources in the desert. Each product we offer comes equipped with a 15-year warranty.
​Building strong customer relations and connecting directly with our local communities is important to us. Our goal is to better learn our clients and in turn create superior results for them. We hold Smart Yards to a standard of excellence on many aspects and look forward to working with you.
If you are interested in artificial grass look no further and schedule your free consultation TODAY.
Contact Info:
(480) 369-8033