For Sale
Wanted
Free
Notice
Arts - Crafts
Baby
Bikes
Boats
Books
Cars - Trucks
CD/DVD/VHS
Clothes
Collectibles
Computers
Electronics
Garden
Furniture
Games / Toys
General
Golf Carts
Hobbies
Household
Jewelry
Miscellaneous
Motorcycles
Music
Office / Commercial
Parking / Storage
Pets
Photo / Video
RVs
Sporting Goods
Tickets
Tools

Arts - Crafts
Baby
Bikes
Boats
Books
Cars - Trucks
CD/DVD/VHS
Clothes
Collectibles
Computers
Electronics
Garden
Furniture
Games/Toys
General
Golf Carts
Help Wanted (1)
Hobbies
Household
Jewelry
Miscellaneous
Motorcycles
Music
Office / Commercial
Parking / Storage
Real Estate - Rental
Pets
Photo / Video
RVs
Sporting Goods
Tickets
Tools

Miscellaneous
Pets

Car Pool
Club Meetings
Engagements
Entertainment
Estate Sale
Event
Garage Sale
Lost
Found
Obituaries
Open House
Weddings

Wanted
Love Sales? Seeking Supplemental Income? Earn what you're worth!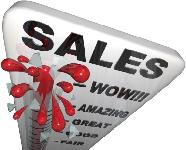 At AmericanBPS, our mission is to give piece of mind to small businesses with the most important aspect for marketing, making sure they are found on Google, and other major search engines used by millions daily. We help small businesses stay relevant and competitive in an every-changing advanced world of technology and how consumers locate those businesses within their communities.
Our team is passionate about helping small business owners across the Country develop their brand and cater to new customers by increasing their visibility on major search engines, mobile devices, local maps, major directories and voice command searches. Work Hard, Earn Big!
Here is what our sales consultants program has to offer: ? All sales consultants will work remotely and have access to our dialer system for maximum earning potential. We provide all the leads. Consultants will work within preset schedules that are listed below. Sales Consultants receive sales training, on-going training and scripting. Script adherence is required!
We want the best of the best ethical sales people! There are only a few positions available. Contracted Sales Consultants will receive high commissions at 50% of the package price sold. Package prices range from $200 - $400 Work Hard, Earn Big! Close a $200 package and you earn $100! If you make 3 - 5 sales per day and you're not making $1,500 - $2,500 per week, then you need to work at home for AmericanBPS!
Check it out at https://www.americanbps.com/contractor-app
---
ID#1075 2019-12-01
---